Photo Gallery
2012 - Headshots 1/2
2012 - Headshots 2/2
2007
2006
Celebrity Ski Fest
2006
Christmas
2006
Discovery Kids
2004
At her Grandfather's Ranch
Her grandfather is not pictured, the man in the picture is a friend.
2004
Hallee's Hamlet Performance at Oxford University 1/2
My camera wasn't good enough to take photos of the play, I only managed to catch one. Most are the celebration afterwards.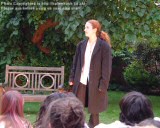 2004
Hallee's Hamlet Performance at Oxford University 2/2
The celebration after the play.
2003
Filming E.R. Season 8 Episode 21
2003
Hallee at her new house.
2003
A couple of outdoor photos.
2003
Hallee in various outfits while filming the movie Speak.
2002
Some outdoor photos.
2001
This years headshot!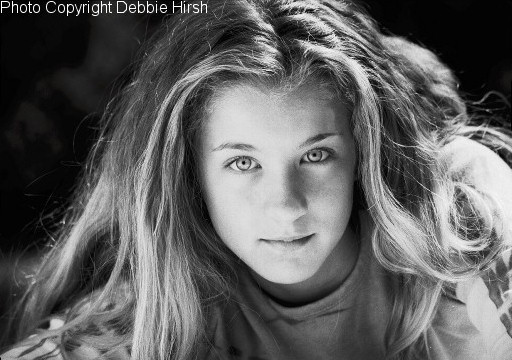 2001
Various pictures.
2000
Headshots.
2000
Shooting Malcolm in the Middle Episode 2.01.
2000
The Ultimate Christmas Present Premiere.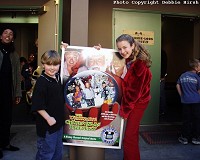 2000
Young Artists Awards.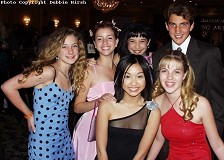 2000
Hallee with her cat Jake.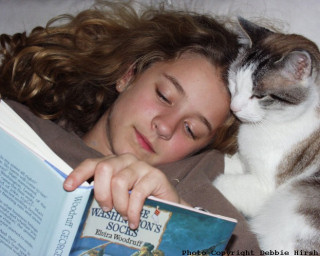 1999
Headshots - Page 1 of 2.
1999
Headshots - Page 2 of 2.
1999
Hallee at home.
Halloween, doing homework, with her baby cousin and showng us her dolls.
1999
Hallee Outdoors - Page 1 of 3.
1999
Hallee Outdoors - Page 2 of 3.
1999
Hallee Outdoors - Page 3 of 3.
1999
With various celebrities.
1999
Various pictures.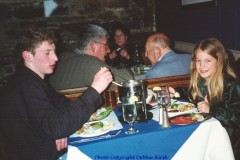 1998
"Carson's Vertical Suburbia" Cast
1998
"One True Thing" Cast
1998
With the cast and crew of You've Got Mail
1997
On set of "What the Deaf Man Heard"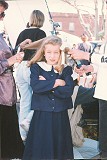 1995
Ronald McDonald Charity Event
Hallee with Hayden Panettiere.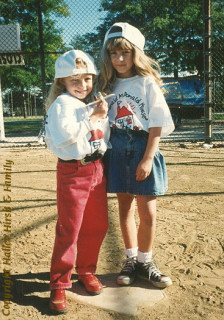 1995
On the set of "Loving"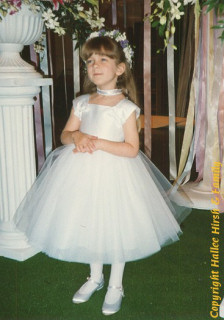 1994
Charity event in New Jersey
Hallee with Rachel Minor & Michelle Trachtenberg.
1993
Late Show with David Letterman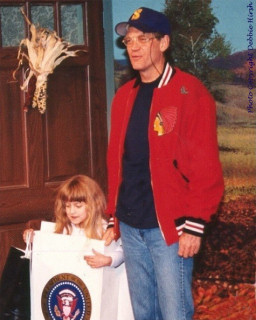 1990+
Various pictures of Hallee between age 3 - 6 (1990 - 1993).
Most of the images in here are copyright Hallee Hirsh & Family as they were taken by Hallee's friends and family.
We have been given special permission to use the photos on the site so please do not use them on your own site without asking Debbie for permission first via the contacts page. Debbie is very supportive of fansites so its fairly likely she will allow you to use some of the photos too but we like to keep track of who is using them. A bonus of asking is any fansites which do use them will be listed on our links page, unless you do not want us to do so.
The Oxford University 2004 photos were taken by me (or Hallee's brother Greg for the ones I am in) and are copyrighted to halleehirsh.co.uk. Please do not use them on your own site as they were taken exclusively for this site.
You are however free to use ANY of the images (including the Oxford ones) in any school projects or print them for your own personal use. You may also use them in blends and other artwork as long as it is heavily edited and you let people know where you obtained the images from (a link to us). However that does not give you the right to sell them on eBay, etc.
If any page appears blank please give it time to load. All pages are loaded in the background starting from the newest to the oldest, so if you immediately try to view an older gallery the thumbnails will not have loaded yet.
WARNING!
JavaScript must be turned on for this gallery to function. It appears JavaScript is not working on your browser so regrettebly you will be unable to use this section of the site.